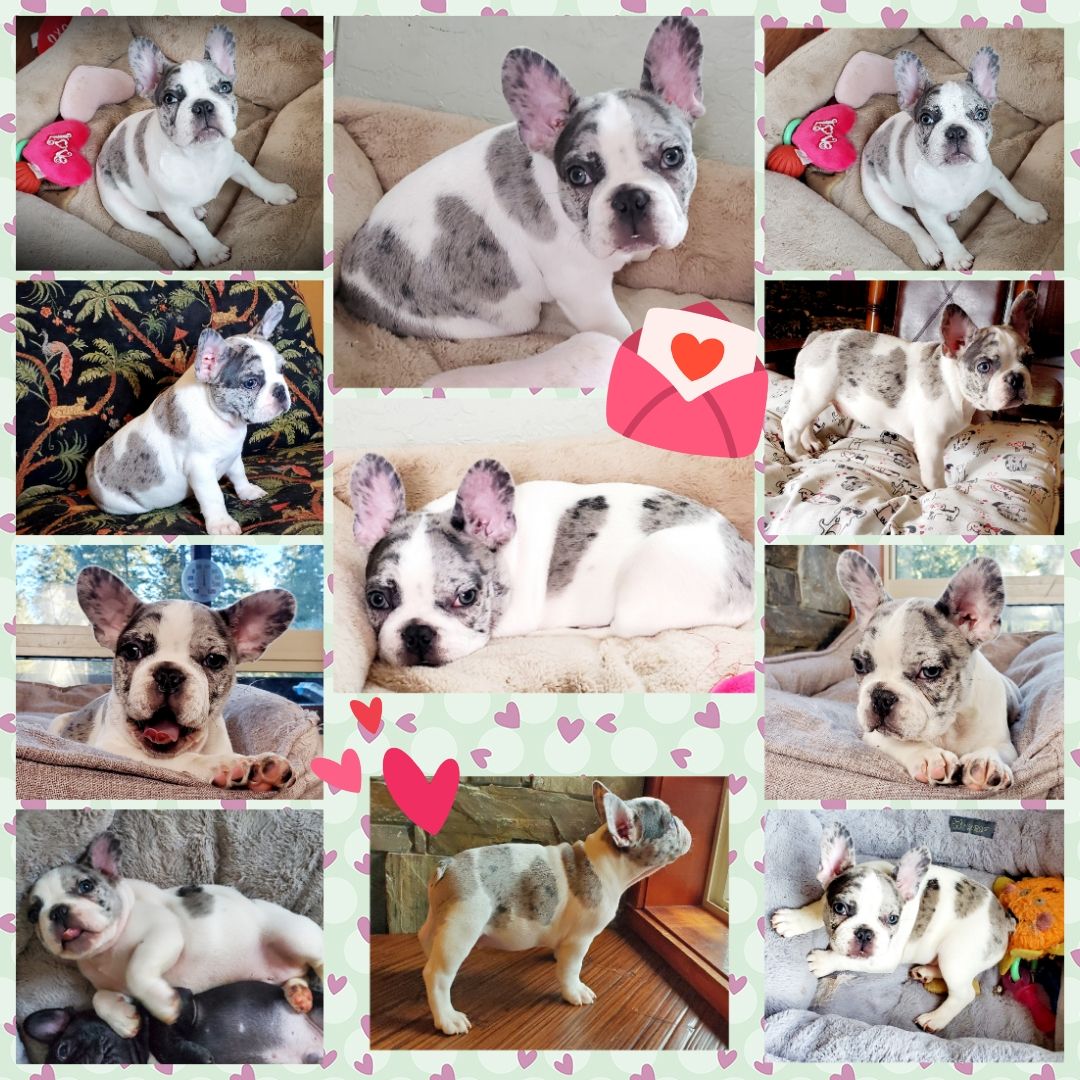 Frenchies + French Bulldogs
One of my favorite childhood memories was puppies. We had several litters growing up. Our love affair with Frenchies started with Liz. She was sweet, energetic, loving and very entertaining. One of the things I love about this breed is that they love the whole family and not just one person. They love to cuddle. They are very laid back. They love car rides, baths & walks. Dressing them up is easy and fun. They love people so they are great if you take them to work or to Grandma's for Thanksgiving. We have a farm located on 20 acres in Spirit Lake, Idaho. We raise the puppies in our home with cats, dogs and our children. We consider them to be family so we play with the puppies and take them on a few car rides as well. They enjoy playing outdoors when the weather is warm. We are not a kennel. Our goal is to breed Quality, Beautiful, well socialized puppies. Each Puppy is Sold DNA health Tested thru Embark. Embark test for over 197 different diseases. All of Our parents have been tested.
Life At Magnum French Bulldogs
Our puppies and dogs are raised and live in our home. They enjoy sleeping on our couch or our beds. They have lots of room to run around as well.